A guide for moving from the UK to Greece and vice versa
Moving to Greece from the UK (or vice versa) doesn't have to be as difficult as it might seem. If you count on an experienced partner like Kae International Movers, making a (possible) life-changing move will be like a walk in the park.
We've been moving people from the UK to Greece and vice versa for many years, offering assistance for private, corporate and diplomatic moves. We also handle destination services, shipping of works of art and transportation of cars. Moving with Kae International Movers will be quick and fluent.
You may wonder how you can decide which moving option is best for the items you need to relocate? In this article, we'll discuss the pros and cons of the different moving methods, timeframes for delivery, and price factors. That way, you can choose the best removal option for your situation and belongings. We'll also look at important procedures and necessary steps regarding customs.
Moving (back) to Greece from the UK
Are you thinking of moving from the UK to Greece? Are you Greek and you are moving back home? Organizing an international relocation is not something you should do on your own. KAE International Movers has the experience to offer essential services and knowledge to help you move (back) to Greece easily.  
UK Citizens in the EU
For Greek citizens, the procedures are relatively easy. For UK citizens, the situation after the end of the Brexit transition period has changed. If you are a UK citizen moving to Greece, there are new regulations towards the residence status and preconditions for legal residence. The Brexit Law covers the full spectrum of rights of UK nationals and their family members residing in Greece. You can check the Hellenic Police website and the Ministry for Migration and Asylum website for relevant information (in English).
Moving from the UK to Greece
Most European removals are carried out by road, and shipments to Greece are scheduled once per week. Likewise, the import of household and office goods leave from numerous EU partnering depots and are received into Greece once per week. After the careful packing and loading of goods, most EU destinations are reachable within 3 – 8 days from the time our fleet of trucks depart from any EU warehouse / depot. Moving to Greece can also be serviced via containerized transport via sea. In Greece, the most important port is the Piraeus-Athens port.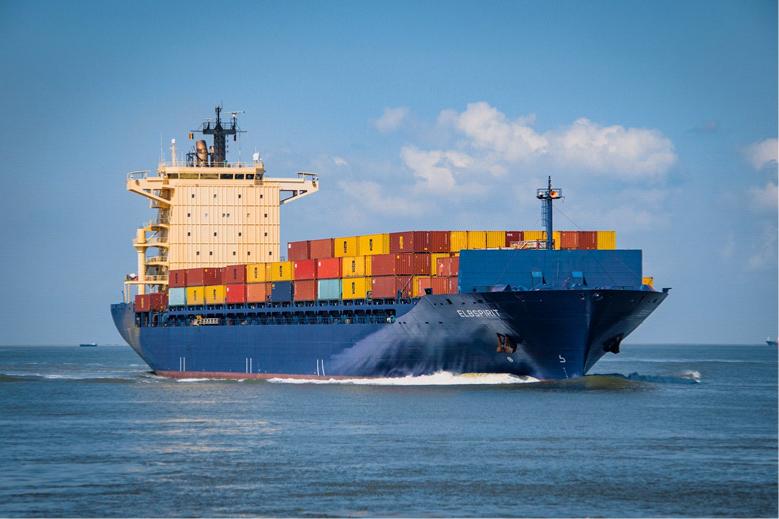 Methods of Transportation
If you're moving to Greece or the UK, what's the best way to send your furniture, belongings, or car? How do you decide if you will need air freight, shipping, and other means of transportation?
For moving your belongings to Greece or the United Kingdom, there's a varied range of transport options available to make sure that your belongings arrive safely. There are, however, several factors to consider before choosing a moving option to make sure you keep costs down and receive your belongings on time. Let's take a better look.
Generally, the choice of transport method depends on what you want to take with you. Because the volume will decide means of transport and consequently and most importantly; the cost of moving.
Small Volume
If you are planning to move goods of a small volume, for instance, one pallet (120cm L x 100cm W x 200cm H) and up to 25cbm (a normal sized local truck 6 to 7 meters in length) then road freight may be your best option. Once your household goods are packed and ready to depart, it usually takes between 6 – 10 days for the goods to arrive at our associated warehouse in the UK (or vice versa / i.e at our warehouses located on mainland Greece). This is a good option for people who require a fast service.
Larger Volumes
For people or families who have larger volumes of goods (25+ CBM), sea freight is often suggested. The customer can then compare and make the right decision in which transport method best suits them.
There are many seaports in the UK, some more popular than others. Located in Suffolk, Felixstowe is the biggest container port in the UK, with the equivalent of 3.5m containers handled each year. Because of its convenient location, Felixstowe is the most commonly used port by shipping companies.
The Port of Southampton (on the south coast of England, also a leading port for vehicle import), Tilbury and London  Gateway (in Essex, near London) and Grangemouth (in Scotland) are among the other most popular destinations for shipping containers.
Timeframes
Sometimes, families who have additional extra volume to take with them, need more time to find a residence. This process of finding the correct house could take time. This is why we also recommend the sea freight option since the transit time, beginning from the time the goods are packed up to the time the goods arrive at the port, could take approx. 15 – 25 days. Within this time frame, it gives families that extra time to look for that ideal house. If the goods were shipped by road, they would arrive earlier, and the customer would have to pay the extra storage costs.
To summarize, to people who want to take their time, we recommend sea freight. For those who want their goods quite fast, we recommend road freight.
In some cases, people don't mind waiting for the majority of their goods to arrive later, but they also need a few things that are essential to them which they would require sooner. For those who require both, the solution is to offer a combination of both sea and road or even sea and air freight, so that the essential items get there either within 2-3 days (air freight) or within a week (road freight).
Once your belongings have reached UK soil, they will need to clear customs before arranging the goods to be delivered to your new home.
Costs for Moving from Greece to the UK (or vice versa)
Usually, the best option for a customer is the most economical one. The price of shipping your items depends on a few critical things, whereby the most common denominators are the volume and how quickly you want your belongings to get there.
There are also secondary services that could influence the costs, such as, what floor level are you moving from or going to? Will you pack things yourself? Are the access conditions at both origin or destination difficult that will require additional handing? You might even require a high-value item to be crated such as a piano or a work of art. You may also require some temporary storage.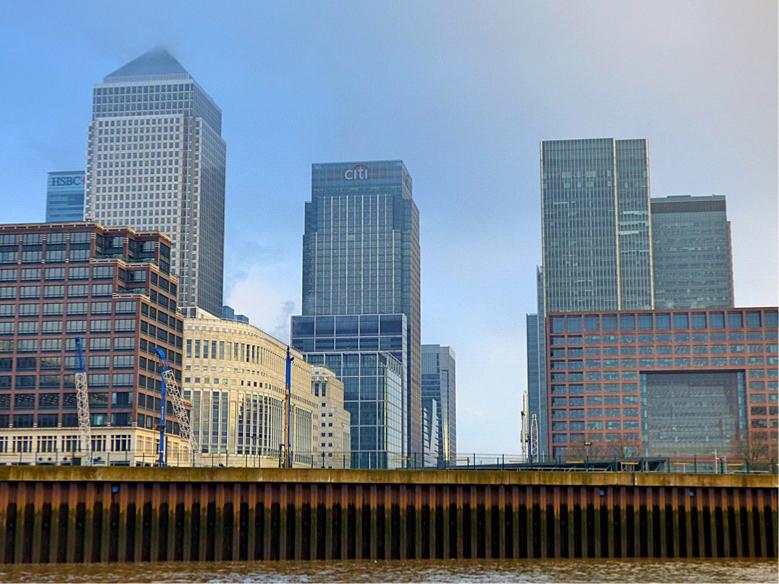 UK Legal Requirements & Customs Regulations
Moving all your things to the UK is one thing, handling all the necessary administration and simply knowing where to begin, is another. Do you have to pay customs or are there restrictions or quarantine rules for items you want to bring to the UK?
If you are relocating from any country (EU or non-EU), you do not usually pay tax or customs duty on goods if you have a valid Transfer of Residence (TOR) application.
If you are moving permanently to the UK, you will be required to complete this Transfer of residence (TOR). It can be completed online and within 7-21 days of application, you will receive a TOR approval code if you apply for duty-free entry.
Brexit
Due to Brexit, Europe's relationship with the UK has changed and so did its customs regulations and bureaucratic procedures. Dealing with UK customs can be challenging. That's why relying on an experienced party as KAE International saves you effort, time, and money.
While we take care of all the administration regarding your move, you can find full details of customs charges when moving to the UK, at UK government's guide. Here you will also find information on how the Brexit rules apply to things like travel and doing business with Europe. You can use the Brexit checker to get a personalised list of actions for you, your business, and your family.
Bringing Ggoods into the UK for Personal Use
Banned and Restricted Goods
There are some goods you cannot bring into the UK – they'll be seized by customs.
These include:
controlled drugs
offensive weapons, for example, flick knives
self-defense sprays, for example, pepper spray and CS gas
endangered animal and plant species
rough diamonds
indecent and obscene materials, such as books, magazines, films, and DVDs
personal imports of meat and dairy products from most non-EU countries
Some goods are restricted – like firearms, explosives, and ammunition. You need a special license to bring them into the UK.
Some food and plant products are also restricted if they:
are not free from pests and diseases
are not for your own use
were not grown in the EU
If you bring goods suspected of infringing intellectual property rights (for example 'pirate' copies of movies or music) they may be seized, and you could be prosecuted.
Source: gov.uk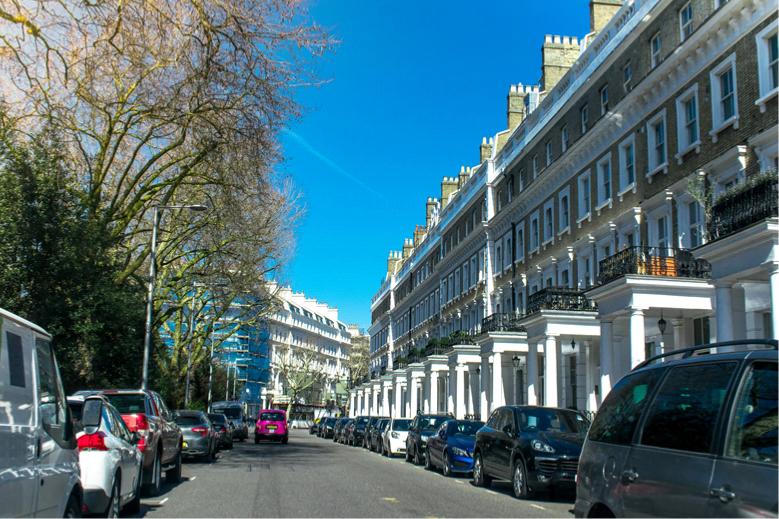 Car
If you want to bring your car to the UK, you will need to arrange the registration of your vehicle via NOVA in the UK, we will help you complete this registration, this needs to be lodged within 14 days after your car arrives. Your car may also be required to undertake a safety and compliance check before being able to register the vehicle with the DVLA. If applicable, HMRC will inform you if you will be applicable for any tax and duty which may be payable or not. If you use our moving services to move to the UK, we will do the paperwork for you.
The UK customs process might seem complicated, but our experienced shipping team will help you. Here's what to expect:
You are required to create a packing list (inventory) of the items you are bringing into the UK, making sure you declare everything
Customs officials may physically inspect your container, so make sure you know exactly what isn't allowed into the country (see our list).
Moving to the UK Summarized
Moving to the UK? We've got you covered! Packing, moving, organising storage facilities or coping with excess baggage: our service includes all of it.
We can move all your belongings and arrange:
Personal effects and household goods
International car shipment
Fine arts moving
Packing
Storage
Administration and Legal procedures
Storage Options
If you move to an unfurnished place, in Greece or in the UK, you need to bring your furniture along. In that case, choosing an appropriate storing facility for your household items is important. That way, you will be ready to make your new house a home as soon as you arrive at your destination.
Renting out safe storage space, whether for the short or long term, is a service that KAE International Movers will arrange for you. We will also help you to plan and ship your goods in advance. 
KAE International Movers: Your Transport Connection Between the UK and Greece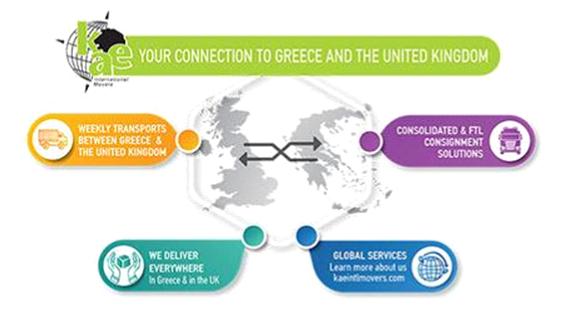 At KAE International Movers, we have a constant flow of weekly transports to the UK, and we deliver everywhere in the country. Our team consists of local experts experienced to help you move to the UK, move your household goods, and settle into your new country. They will get your belongings from Greece to the UK (or the other way around) safely and on time.
Get a Quote Today!
Setting up your new life in London, moving the family to the English countryside? Wherever you are heading, let us take the stress out of your move to the UK by finding the right shipping option for you. For a free quote, head over to our contact page and fill out the moving details.
If you need any further info or if you have any questions regarding your upcoming move from Greece to the UK or vice versa, don't hesitate to contact our team. We are happy to answer all your questions because we are here to help you!