Have you been dreaming of a life in the sun? Do you love Greece and are you moving to this popular holiday country to retire? Maybe you bought a second home, or is your employer sending you to Greece? Whatever the reason for moving, we've got you covered. With this comprehensive guide for preparing for your move to Greece, it will be a relaxing experience.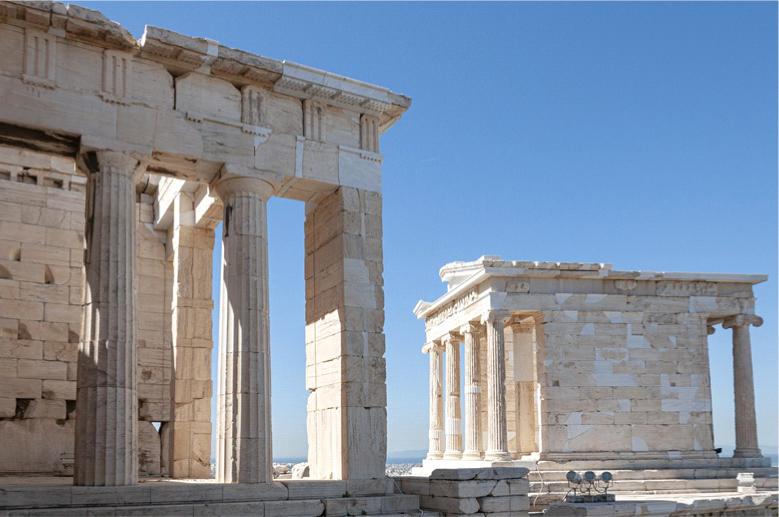 In this guide, you will find lots of practical info about moving and living in Greece. From legal requirements, visa regulations, and local administrative procedures to a step-by-step guide for planning your household removal. We've included advice on schools and insurances, as well as tips and tricks for quickly adapting to your new home. Covering anything from working to driving in Greece, you will be successfully moving to Greece!
Moving to Greece
Greece is a popular choice for people who are dreaming about a life in the sun. They are often retirees purchasing a (second) house, but also (young) professionals and families. Greece is a favorite because of its excellent climate and Mediterranean lifestyle. It is also close to the main European hubs and ports, thus easily accessible.
Location-wise, Greece has lots of choices: islands, mountainous regions, towns, and two big cities. In Athens, the atmosphere is hip and cosmopolitan. Here you will find a large international community and lots of ex-pats. Thessaloniki is a smaller city with a more traditional lifestyle. On the Greek islands, life is calmer and less hasty. That is why they are ideal for people who are looking to slow down.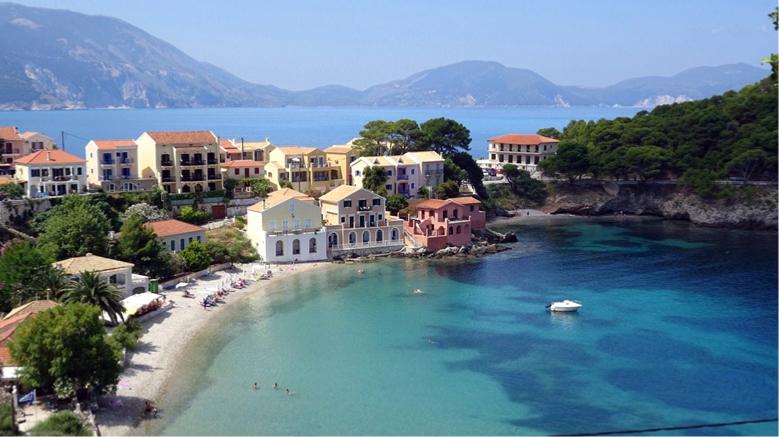 Living expenses in Greece are lower than the European average. Rent, transport, and groceries are cheaper. Add to that a public (i.e. free) healthcare system. Finally, Greece has many opportunities for all sorts of sports and outdoor activities, as well as a rich cultural history. Not to mention the amazing beaches, crystal clear waters, and the great Greek food.
For whom is this guide?
This guide is for ex-pats, retirees, and returning residents or citizens of Greece. If you belong to one of these groups, you will find the information that you need in this guide. We will take the steps necessary to plan your move to Greece. From deciding on the location to tips for picking the right moving company.
Deciding on the location
If you are an expat being relocated by your employer, chances are that Athens is your destination. Digital nomads, retirees, and people buying a holiday home are free to choose their location. To find your Greek paradise, we advise you to plan a trip to Greece to explore the different areas. Life in the cities is very different from the Greek countryside. Some Greek islands are very quiet during the wintertime and have limited transport connections to the mainland. Others, such as Corfu, Crete, and Rhodes, have a very lively ex-pat and retiree community. You may also want to consider the internet connection quality and school options at your future location. We recommend you spend some time researching before you make your final decision. 
5 Steps for planning your removal to Greece
Once you have decided on your location, it's time to plan your removal to get your personal belongings to Greece. Here are the 5 steps for planning your move to Greece.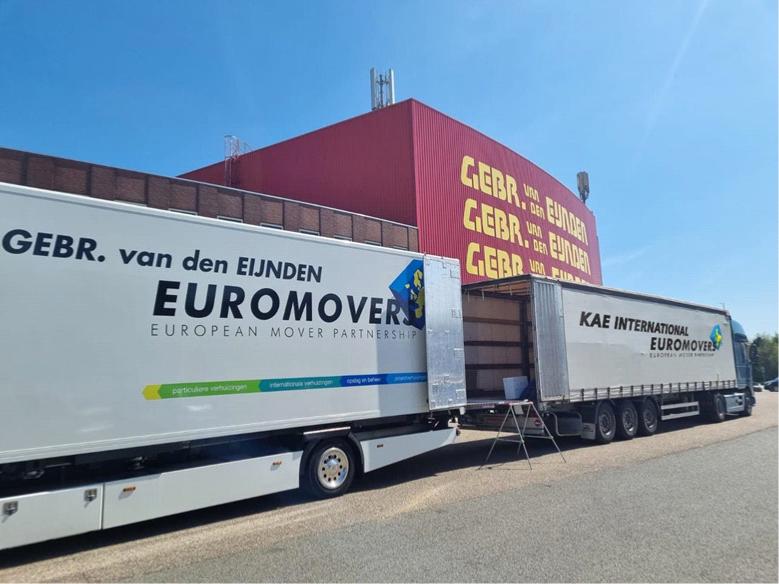 1. Choose a reliable moving company
The first step is to decide on a moving company. Reliability should be your main criteria, thus do your research carefully. Find out if the moving company is trustworthy by getting referrals and checking review websites such as Google Reviews or comments on social media. A great way to check the quality of the moving company you're considering is checking their professional accreditations and industry memberships, such as Euromovers International. 
Expect the highest level of customer care from your chosen moving company. Search for a responsible and professional business with a trusted customer care department and someone in charge of answering all your questions. Adaptability and flexibility must be key when addressing your concerns, and you should expect a fast and professional response to all your queries.
For Greece and the Greek island, search for a local expert who is experienced in dealing with regional challenges.
2.  Insure your belongings
Ask your moving company about insurance and packing.  It is recommended that you ensure all your goods while in transit or in storage in Greece. It is an important step to value your goods and to complete your inventory, ensuring your goods are well covered. In case of an international move, insure your personal goods or office effects for their full replacement value in the country to which you are moving. It is likely that the cost of repairs as well as a replacement will be higher abroad. If you do not insure them for the full replacement value, you will only be able to recover part of your loss from the insurers. It is important that you have as much written information about your high-value items as possible. The underwriters of your moving company may require proof of ownership and/or value of such items. We advise to photograph these items, print them out and add the signed prints to your inventory
3.  Do you need storage?
If you move to an unfurnished place in Greece, you need to bring your furniture along and you may need to store them before you move into your new place. Not all moving companies have their own storage facilities. So consider storage in advance and ask if your moving company can provide it. If yes, you need to check the levels of security at the storage, the access, and climate-controlled conditions. Professional movers have the ability to store your household belongings in a climate-controlled and secure storage warehouse. You also want a secure storage location without unauthorized entry. These secure storage facilities have multiple levels of security such as video surveillance, locked gates, and on-site security personnel.
Renting out safe storage space, whether for the short or long term, is a service that KAE International Movers will arrange for you.
4.  Budget the costs of moving to Greece
Costs for moving to Greece: international movers prices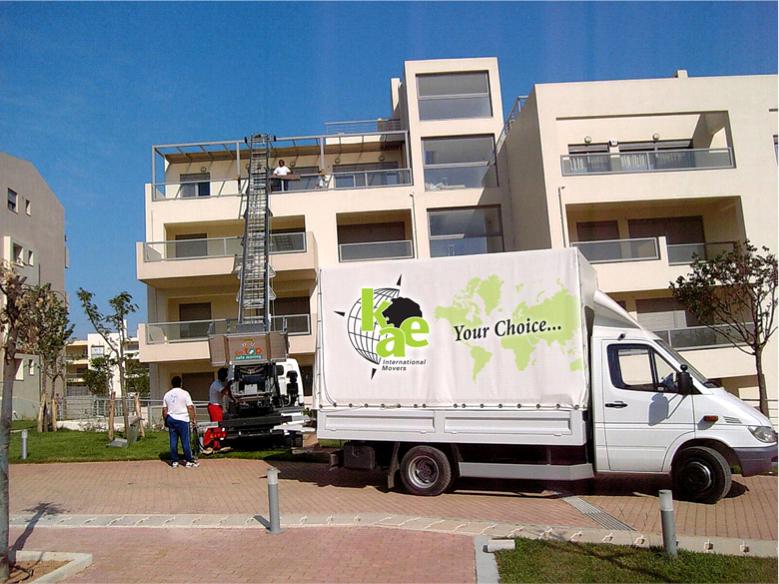 Shipping your items to Greece depends on many factors, the most important are the volume and how quickly you want your belongings to get there.
Other aspects that can influence the costs are the floor level that you are moving from or going to, if you are going to pack things yourself and what the access conditions are at both origin or destination. You might even require a high-value item to be crated, such as a piano or a work of art. Other additional costs are temporary storage.
Method of transport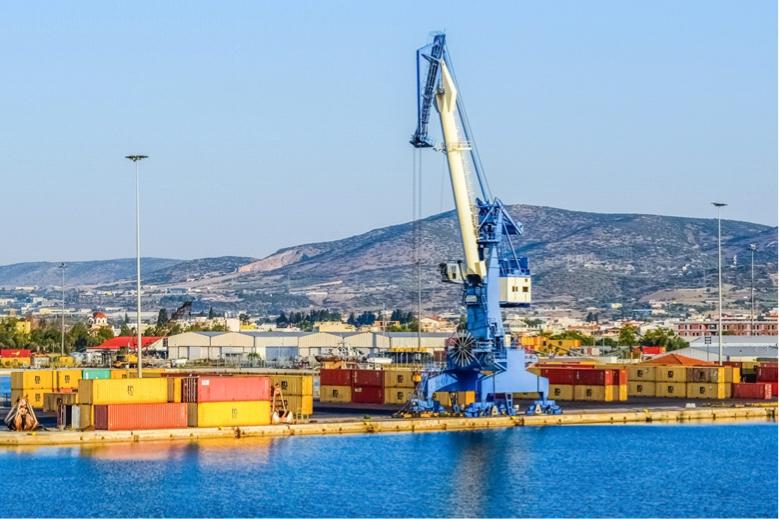 The choice of transport depends on what you want to take with you. These are the four common methods of transport: a) Air Transportation, b) Road Transportation, c) Ocean Freight, d) Rail Transportation. The volume will help you choose the method of transport and consequently the costs. 
For small volumes of goods, for instance, one pallet (120 cm L x 100 cm W x 200 cm H) and up to 25cbm, road freight is often the better option. We recommend this for people who require fast service. Road freight is also flexible and their are less transport documents required
For people or families who have larger volumes (25+ CBM), we often suggest sea freight.
However, you should always ask for quotes and compare. That way, you will be able to make the right decision in which transport method best suits you. 
Time of delivery
Sometimes, people need more time to find a home and that can take a few months. In those cases we recommend the sea freight option. Because the transit time, beginning from the time the goods are packed up to the time the goods arrive at the port, could take approx. 25 – 30 days. Within this time frame, it gives families that extra time to look for a home. If the goods were shipped by road, they would arrive earlier, and the customer would have to pay the extra storage costs.
In some cases, people don't mind waiting for the majority of their goods to arrive later, but they also need a few things that are essential to them which they would require sooner. In that case, think of a combination of both sea and road or even sea and air freight. This way, you get your  essential items there either within 2-3 days (air freight) or within a week (road freight).
5.  Get a Quote
Get a (virtual) quote and compare prices. When you receive your moving quote, you may want to inquire about refund and/or deposit policies in the event you do need to cancel your move.
To ask for our free quote, fill out this form.
What do you need to move to Greece?
Depending on the shipments, whether originating from the EU or not, there are certain customs requirements involving documentation that is implemented on household goods or office effects. Your moving company will prepare the necessary documentation that is required to be submitted to customs authorities. It is your responsibility to have the paperwork stamped at a notary or a police station that bears witness to your authenticated signature, which allows the customs clearance process to proceed.
Custom procedures for EU and NON-EU (Import and Export)
EU Import (via ROAD, AIR and SEA)
Passport copy
Packing List
Statutory Declaration (via GR or stamped at a Notary with authenticated signature)
NON-EU Import (via ROAD, AIR and SEA)
Passport copy
Packing List
Statutory Declaration and Power of Attorney (via GR or Statutory Declarations stamped at a Notary or Police Station with authenticated signature, for customs clearance purposes),
EORI number and Electronic Declaration (via https://www.aade.gr/customs, which requires you to have a Greek Tax File Number ("AFM") and login codes)
EU Export (via ROAD, AIR and SEA)
Passport copy
Packing List
Statutory Declaration (via GR or stamped at a Notary with authenticated signature)
NON EU Export (via ROAD, AIR and SEA)
Passport copy
Packing List
Statutory Declaration and Power of Attorney (via GR or Statutory Declarations stamped at a Notary or Police Station with authenticated signature, for customs clearance purposes)
EORI number and Electronic Declaration (via https://www.aade.gr/customs, which requires you to have a Greek Tax File Number ("AFM") and login codes)
* Note that the required documentation such as the Statutory Declarations (via GOV.GR or stamped at a Notary / Police Station with authenticated signature), Power of Attorney (for customs clearance), and Electronic Declaration, are documents that will be provided to you by Kae International Movers and are the customer's responsibility to fill out and submit back to our office at least 1 week prior to shipment arrival or departure. All documentation is accompanied by helpful step-by-step guidelines on how to submit the documentation accurately.
Importing your goods into Greece with a "Certificate of Repatriation"
What is a certificate of repatriation?
The Certificate of Repatriation is issued to persons (citizens of any European Union member State, Greek citizens or persons married to a Greek citizen) that are residents abroad and intend to reside permanently* in Greece, so that they are exempt from import tax on their personal belongings (i.e., household effects, car etc.). The persons must have been abroad for at least two years to be able to submit their request for the certificate.
*Permanent residence is the place where an individual is residing for at least 185 days in a twelve-month period and where he/she holds personal and professional bonds. Studying at a University or other school abroad does not make the country where one is studying one's country of main residency.
In general, the necessary prerequisites for the issuance of the Certificate of Repatriation are:
No other similar Certificate has been issued in the past by any other Consular Authority in the name of the person applying or in the name of any member of that person's family.
The person in whose name the Certificate is going to be issued, has been residing mainly abroad (185 days out of any 12-month period abroad, where he/she has strong personal and professional bonds for at least two consecutive twelve-month periods before the issue of the Certificate).
Personal effects and household goods (including vehicles) are imported duty-free providing that there is a Certificate of Repatriation. In case you are not eligible for a certificate of repatriation, taxes and duties apply for all non-EU shipments being imported to Greece. Further,
ALL ITEMS brought in must be re-exported, or customs duty will be assessed when leaving (applies to Diplomatic Shipments only)
For foreigners coming to work in Greece, VAT (Value Added Tax) is payable on all goods
If you are importing your goods into Greece with a "Certificate of Repatriation" which was issued to you by the Greek Consulate at origin, then it is required by law for you to be in Greece at  the time the vessel arrives at the port. You also need to be present at the port while customs clearance is taking place.
The people required to be present at the port are the people whose names are mentioned on the Certificate of Repatriation (or at least one of those persons to be present, but who will bring along all other passports of those mentioned on the Certificate).
It is important that we receive the ORIGINAL certificate for customs clearance procedures. A copy of the Certificate should be sent to us for reviewing. We recommend you make a certified copy of the Certificate if you need to have a copy, as the Original Certificate is kept by the Customs authorities after clearance is completed. In most cases, the Certificate includes copies of utility bills and other documents that prove your absence from Greece – i.e. Your time in which you were abroad. In case this proof is NOT attached to your Certificate, please bring with you the following documentation:
Utility Bills such as Water, Electricity, Phone Bills that date back at least the past 2 years
Tax declarations that date back 2 years
Banking Statements that date back 2 years and anything else that can prove your time abroad.
Other supporting documents that can be requested by customs:
Passport for Customer and spouse (previous passport if the current one is less than two years old)
Inventory, detailed and stamped by Greek Consulate in the country of origin, (must include make, model, and serial number of ALL APPLIANCES, the quality, and quantity, square feet, and colour of any woven floor covering in the shipment and auto, if any)
Law 1599 Form (in Greek called: 'Ipefthini dilosi') stating that you will keep the goods in your possession for at least one year
Certificate of Secondary Residence
Housing Contract
Prohibited Items in Greece
Alcohol and tobacco products (in large commercial quantities)
Matches
Firearms (unless the firearms have been issued with an import permit)
Drugs and medicines (without prescriptions, medicines containing Codeine or Tramadol are banned in Greece) *
Playing cards
* For detailed information about medication regulations in Greece, please refer to iamat.org/country/greece
Motor Vehicles
How to import a new or used car to Greece? Foreign cars and motorcycles may be temporarily imported into Greece for up to six months. After six months, the vehicle must either:
Be imported into Greece and may not be used until it is on Greek plates
Be re-exported from Greece
Be sealed (bonded) with customs for at least six months (but no more than 24 months). After this period, the owner must be able to prove that they have been out of the country for at least 12 months in order to be granted another six months of use in Greece
Owners of vehicles temporarily imported into Greece must be able to present the registration and ownership documents, if requested by the competent authorities. They should also be able to prove when they brought the vehicle into Greece. The vehicle may only be used by the owner and their spouse or children. There are some exceptions, where individuals may import a vehicle for private use for longer than six months, without paying import duties and taxes. These include:
Students in further education
Individuals on a fixed term contract with the Greek state
Teaching staff on a fixed term contract with higher education institutes
Diplomatic and Consular staff and their employees
To import a vehicle:
Must be in owner's possession for at least six months
Restrictions apply to vehicles with diesel engines
Duties vary according to make, model, and length of time car owned
Documents required:  
◊ Consular Certificate from origin 
◊ Must be listed on household goods inventory 
◊ Registration plates and vehicle road licenses showing that the appropriate road tax has been    paid in the License of origin 
◊ Driver's License
Additional documents may be requested by the Customs Authority – depending on the type of vehicle – to calculate the vehicle's registration tax.
Vehicles imported in Greece must go through a test at a Vehicle Technical Control Centre (KTEO).
The documents required by the KTEO for the technical control test are:
Proof of identity
Customs Registration Certificate
After the Technical control test, the Ministry of Communication and Transportation issues the Greek number plates.
More useful information: how-to/greece/transport/vehicle-ownership/importing-a-car
Temporary imports
What is temporary import?
Temporary import regulations apply to persons with a normal residence abroad but are temporarily visiting Greece.  Thus, he/she comes to Greece temporarily. It is important that the person is using the imported vehicle or personal goods only for private use. The duration of temporary importation is determined at 6 months, either continuous or not, per twelve-months.
More information on temporary vehicle import restrictions is available from the General Secretariat for Information Systems (Γενική Γραμματεία Πληροφοριακών Συστημάτων).
Having a Temporary Admission authorization will allow you to keep your imported vehicle (s) and goods in Greece for the specific time period. You will not be required to pay import duty or VAT on these goods or vehicles. It is necessary to apply for authorization to use Temporary Admission. You can find all the necessary information to apply here: Temporary Importation
For more information related to Customs Regulations when moving to Greece, click here.
Moving to the Greek Islands
The unique architecture of the Greek islands is famous all over the world. Many are mountainous and feature beautiful ports and castle towns that belong to the flourishing medieval years. On those islands, you will see the typical two-storey Venetian houses built one next to the other, fortresses, and other medieval structures.
Logistical challenges of Greek island Removals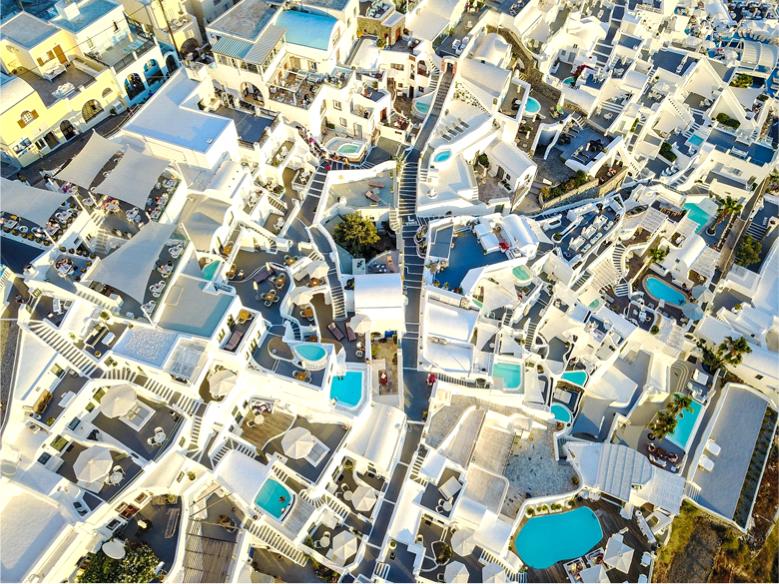 These beautiful Greek islands come with transport challenges. Many houses on the Greek islands are difficult to access – steep ascents, narrow roads and tiny lanes are very common. The roads on the Greek islands are often in bad condition and there are many narrow alleys in the villages. Did you know that some Greek islands do not even allow cars? On Hydra and Spetses for instance, trucks and vehicles are banned!
To transport your household and precious family items to the Greek islands, choose local specialists who know the industry and have worked with the Greek islands for many years. Due to the condition of the roads, trucks (including container trucks) often cannot easily reach the properties. For that reason, we work with special shuttle vehicles so that we can actually deliver at the door and all the way into the new property.
Important papers for living in Greece
Greece is a bureaucratic country. Therefore, take plenty of time to arrange your administrative matters. Applying for a tax number, your registration with the healthcare system, or setting up a phone line, most things take more time than you may be used to from your home country. Remember that you need to have personal documents, such as your birth certificate and diplomas, translated. Let's look at the most important documents for your move to Greece.
Visa
The most important aspect of your stay in Greece is your visa. Research your eligibility and visa requirements well before you make the move.
Because Greece is part of the European Union, European citizens do not need a work permit if they stay for 3 months. For a stay longer than 3 months, you will need to register and apply for a residency permit.
Non-EU citizens need to apply for a visa before their arrival in Greece. If you are from a country outside the EU you need to apply for your work and residence visa as soon as possible. A 'third-country national is anyone who is moving to Greece from outside the EU. Since Brexit, British nationals also belong to that group. If you have a Schengen visa to visit Greece as a tourist, you can stay here for 90 days within each 180-day period.
Residency permit
Residency permit EU citizens
For EU citizens, the application for a residency permit is relatively easy. You will do this at the local police station with a set of necessary documents. EU citizens are obliged to get a residency permit if they stay longer than 3 months in Greece. If you don't work, you will need to show proof of support by having 4,000 euros in a Greek bank account. If you are self-employed or have a work agreement, you can prove that you can support yourself with your contract or tax returns. You will get a short-term residency permit first. After five years, you can apply for a permanent residency permit.
If you are not moving to Greece from the EU, you need to speak to the embassy in your home country to find out exactly what paperwork is needed and what your residency options are. These are the following: Golden Visa Route (with an investment of 250,000 Euro in property or stocks), if you are self-employed and have proof of 2,000 Euro income per month, Greek heritage route, proof of employment contract in Greece or via a spouse/partnership with Greek national).
A (second) home in Greece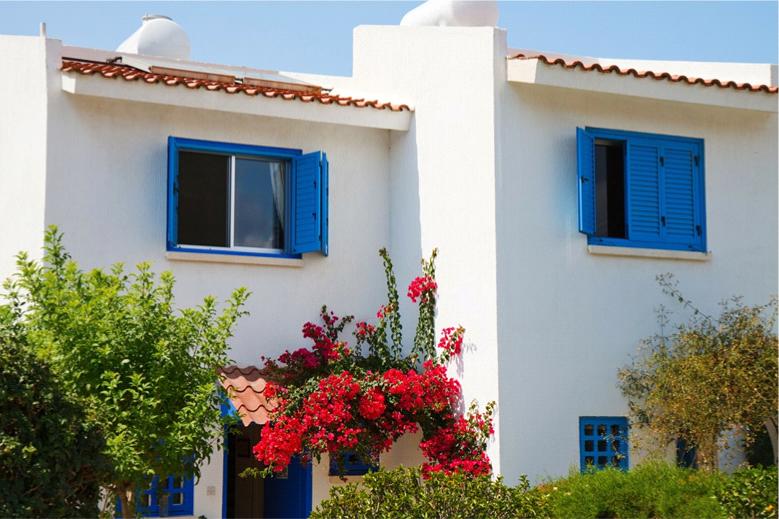 If you move to Greece for work, your location will most likely be Athens, the Greek capital. Athens is the largest city in Greece and is divided into many districts and municipalities. To find your ideal place, you will need to research Athens and understand that each district and neighborhood has its own vibe and style. Make a list of the things that are important to you and visit the areas. Check transport or routes to the workplace, count the time each day, ask about internet connections in your area, accessibility to the center, (international) schools, etc. The Northern suburbs of Athens are very popular with the ex-pat community, as well as the south on the Athenian Riviera in Glyfada and Voula. In both regions, you will find international schools.
Rent a home
To find apartment rentals in Greece, you can browse local sites or contact a real estate agent. Note that you will need to pay extra fees and deposits when you rent through an agent. These are usually the equivalent of a month's rent. If you decide to rent directly from a landlord, make sure that you research and negotiate the rent.
Buy a home
Buying property in Greece can be easy for some. While EU residents will run into almost no restrictions on purchasing property in Greece, non-EU residents may need to prove both their connections to the country and their intent for property use. To buy a home, everyone needs an AFM tax number and a Greek bank account.
Golden Visa Scheme
The Golden Visa scheme grants a five-year residency permit to foreigners investing in property in the country. You'll need to spend at least €250,000 on your home, and meet other criteria such as having health insurance and no criminal record. Once granted, the holder of a Golden Visa and their immediate family members can legally live and work in Greece.
The Greek government has announced that the Greek Golden Visa's minimum investment is €250,000 at least until the 1st of July 2023. After that, the minimum amount will be increased to €5000,000. We will be updating this information.
Buying property in Greece for UK citizens
Now that the UK has officially left the EU, buying property in Greece is a little more difficult than before. You still have the right to buy and own property, but you may also face restrictions and a few more administrative processes.  On the other hand, as a non-EU citizen, British buyers are now eligible for the Golden Visa scheme.
In any case, and from whatever country you are moving to, the first step for buying a home in Greece should be hiring a Real Estate Attorney.
Working in Greece
If you are planning to look for work in Greece, you should know that Greece has a high unemployment rate, except for a few sectors that we will discuss below. Athens hosts the most international companies. These are often looking for ex-pats and international workers. Recent developments show that Athens has started to feature European call centers and customer services companies. The building- and shipping sector also offers employment opportunities for foreigners. In addition to these, Greece has a huge tourism sector with many job opportunities. Be aware that Greek salaries are low compared to the rest of Europe. Large enterprises and international companies generally pay more than smaller Greek employers and also offer better benefits. You can also consider starting your own business or working as a digital nomad.
Culture at the work floor
Greeks work long hours and don't have a nine-to-five mentality. On the other hand, there is more time for a long lunch break. Some traditional Greek businesses have a siesta and are closed between 2 and 5. In that case, you should take into account that your working day can last until 9 o'clock in the evening. In Greece, there is a hierarchical structure in the workplace, where the manager is in charge and must be treated with great respect. As a result, there is less room in Greece for employees' own input or initiative. Greeks, like most Mediterranean countries, also deal with the concept of time differently. Do you have a business meeting or do you want to close a business deal? that often involves a coffee session outside the door or a long lunch. Social contacts and social rules are important in business. If you are looking for work, networking and recommendation is crucial. 
Moving your family to Greece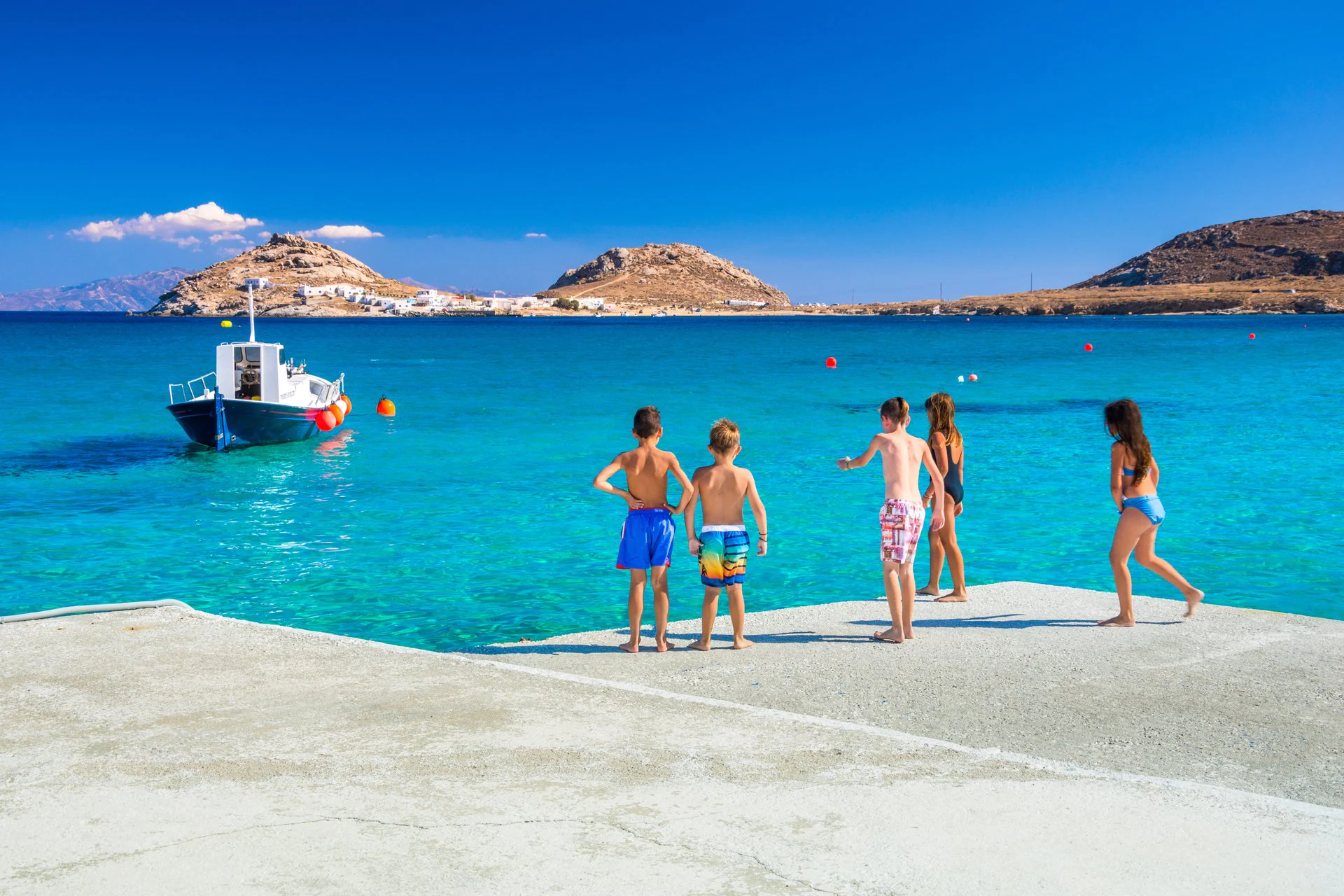 If you are moving with your family to Greece, you need to research the childcare and education options at your desired location. In Greece are several international schools (only in Thessaloniki and Athens) private schools (in the big cities and towns and on some islands) and public Greek schools (everywhere). State-run education is free, including tuition and textbooks. Most ex-pats choose an international education or private education for their children. Some private schools will follow the American or British curriculums with English-speaking programs, while others are regulated under the French and German education systems. Here you can find a list of international schools in Greece. Nurseries and pre-schools accept children from 2,5 years old. In case you need child care for younger kids or babies, it's advised to arrange for child care at home. Nannies and babysitters are common in Greece. Here you can find more information about private nannies in mainland Greece and the Greek islands.
Practical matters for living in Greece
House bills
Electricity, water, heating, and Wi-Fi are the most important bills that you will have to deal with when living in Greece. If you are living in an apartment building, you will also receive a monthly bill for maintenance expenses. If you buy your own home, you will obtain electricity by signing up at the local DEI (ΔΕΗ Electricity provider) office. You will need your passport and AFM number to do that. The same applies to the local water company. Here you will also bring your meter number.
AFM Tax Number
To rent or buy a house, to apply for electricity, or to open a bank account, you require a tax number in Greece. Your personal tax number is called AFM/ ΑΦΜ in Greece. It is, therefore, significant to arrange your AFM as soon as you arrive in Greece.
TAXES
If you are going to work for a Greek employer, spend more than 6 months in Greece, or are self-employed, and you make money in Greece, you will need to pay taxes in Greece. Double taxation regulations between Greece and other countries prevent you from paying tax in two different places. Greek taxes for small businesses and the self-employed are relatively high. If you are going to pay taxes in Greece, it's wise to hire a local accountant.
Bank account
If you are going to be working for a Greek employer, you'll need to open a Greek bank account to receive your salary. It may also help you apply for residency. To open a Greek bank account, you'll go to the bank in person with your passport and AFM. Whatever Greek bank you'll choose, do check the conditions because Greek banks charge admin fees for international transfers and third-party ATM withdrawals.
AMKA number
Another important number to apply for is the AMKA social security number. You receive an AMKA number if you are going to be employed by a Greek company or claim Greek benefits. You do not need an AMKA if you are a retiree and receive your pension from another country.
EHIC card
European citizens can apply for an EHIC card. This is a free card that gives you access to medically necessary, state-provided healthcare during a temporary stay in any of the 27 EU countries. Third-country nationals (including British nationals) are obliged to get private health insurance to apply for residency.
Note that the healthcare system in Greece is poor and does not cover everything. That is why it's imperative that you find a comprehensive health insurance plan. The best is to contact a local insurance agent and compare different plans and prices.
Driving license
If you have a driving license from an EU or EEA state, you can use your license without any restrictions. Third-country nationals (including UK citizens) need to switch to a Greek driving license.
Greek phone number
Getting a Greek sim card is very easy. Just visit a phone provider company with your passport. The rates between the different phone providers in Greece are comparable. Depending on your needs, you can buy a monthly plan or choose a top-up card.
Set up Wi-Fi
Once you settle in your new home, you will be able to set up Wi-Fi. This may take a while, thus patience, as well as a portable, temporary router, is required. There are a wide variety of providers in Greece, with Forthnet being the main internet provider. WIND is another popular choice. Fiber broadband is available in some parts of Greece. Be aware that, generally speaking, the signals can be weaker on some islands.
Learn some Greek
It is wise to take a Greek language course before you leave. Greeks generally speak good English, but to really integrate into society and find work successfully, knowledge of the Greek language is indispensable. It is also important to be able to put a diploma or certificate of the Greek language on your CV before applying to Greek companies.
Moving to Greece during the corona pandemic
In these unpredictable times, you can still be moving safely to Greece. Make sure your moving company is COVID-19 secure. Ask what measures they are taking to ensure a safe move experience. Reputable movers will understand safety and health, and it's imperative the moving company you choose demonstrates considerable vigilance at this time.
KAE International Movers guarantees a maximum of corona pandemic safety measures. As a Covid-19 secure business, we want you to know that KAE International Movers follows, complies, and adapts to all the guidelines of the WHO, the Greek government as well as the worldwide industry's professional safety guidelines. Therefore, Covid-19 has no influence on the performance of removals, storage, and customer care.
Click here for an update on Covid -19 regulations and travel measures from the Greek government.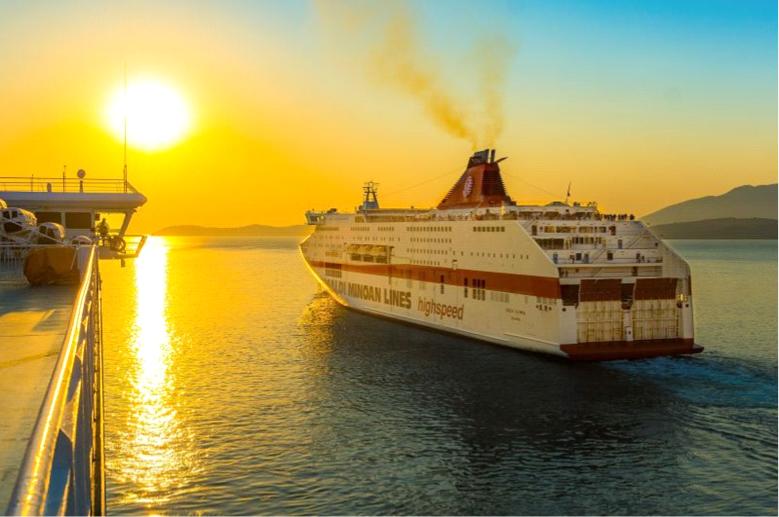 Moving with KAE International movers to Greece
Based in Greece, KAE International Movers, has a constant worldwide flow of daily transport to Greece. We have many years of experience and deliver everywhere in the country. Our team of experienced local professionals helps you move to Greece and settle into your new Greek home. Our clientele includes embassies, state and private organizations, multinational companies, executives, ex-pats, individuals, art collectors, and many more.
Do you need more information about your move to Greece? Contact our team today, we are here to help you!