Moving to Greece | Finding a rental home in Greece | Find houses and flats to rent in Greece | Living on the Greek Islands | Renting a house on the Greek islands | Long-term versus short-term rentals | Research prices | Real estate agents | Websites for a rental home in Athens and Greece | Contacting the listing owner or agent | View the apartment or house | Rental contract | Details in the lease contract | Conclusion | Information about moving to Greece
Finding a rental home in Greece is not hard, provided that you do your homework. In this article, we'll share our tips and highlight the most important things to consider when renting a house in Greece. This article is for digital nomads, entrepreneurs, retirees, and returning residents or citizens of Greece. Top ⇑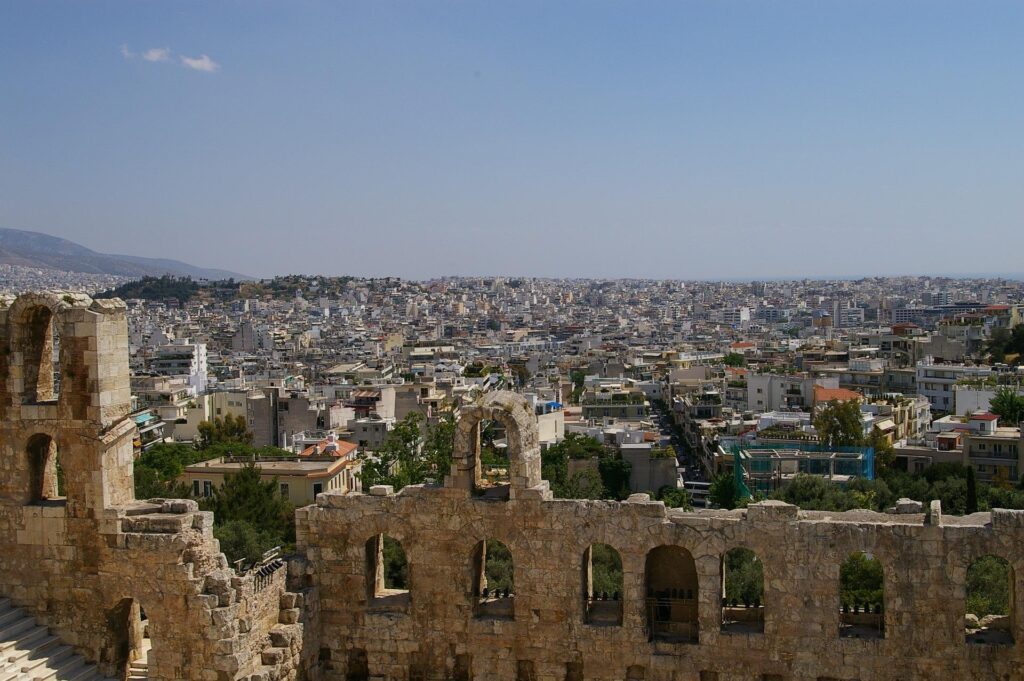 Moving to Greece
Is there anyone who hasn't dreamed of moving to Greece at one point or another? Imagine life in Athens working under the Acropolis, teaching English on the Greek islands, or researching archaeology in the Peloponnese. Greece has many opportunities for ex-pats. Plus, the country is affordable and very welcoming. No wonder moving to Greece is so tempting for so many. Top ⇑
Finding a rental home in Greece
In Moving to Greece; the ultimate guide for preparing your relocation, we have compiled all the necessary steps for your move. In this guide, we advise you spend some time on your desired location before you make your final decision.
Make a list of the things that are important to you and check the transport routes to the workplace or the accessibility to (international) schools and communities. It is wise to rent first before you consider buying a house in Greece. Top ⇑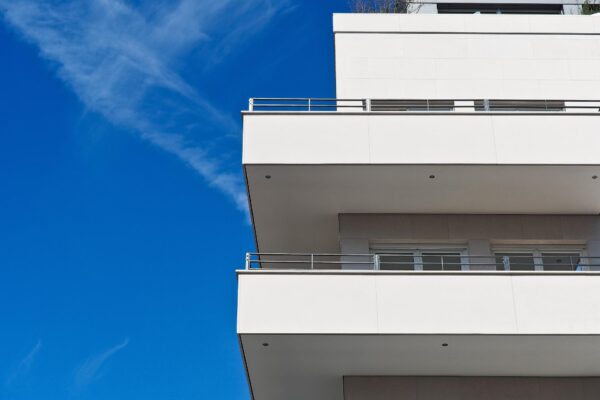 Find houses and flats to rent in Greece
If you are an ex-pat moving to Greece for work, your location will most likely be Athens. The Greek capital is the largest city in Greece and is divided into many districts and municipalities. To find your ideal place in Athens, you will need to research the city and understand that each district and neighborhood has its own vibe and style.
Visit the areas and research ork ilocal (ex-pat) communities or schools. Count the time that you will need to go to work, check internet connections in the area, the accessibility to the center, the schools, etc. The Northern suburbs of Athens are very popular with the ex-pat community, as well as the south on the Athenian Riviera in Glyfada and Voula. In both regions, you will find international schools. Top ⇑
Living on the Greek Islands
If you are planning to wn Tourism or retire in Greece, the Greek islands should be at the top of your list. Santorini, Crete, Rhodes, Lesbos, and Corfu are all good options for foreigners. On these larger islands, such as Crete and Corfu, there are excellent facilities and good connections with the mainland, as well as lively ex-pat communities in both summer and winter. Top ⇑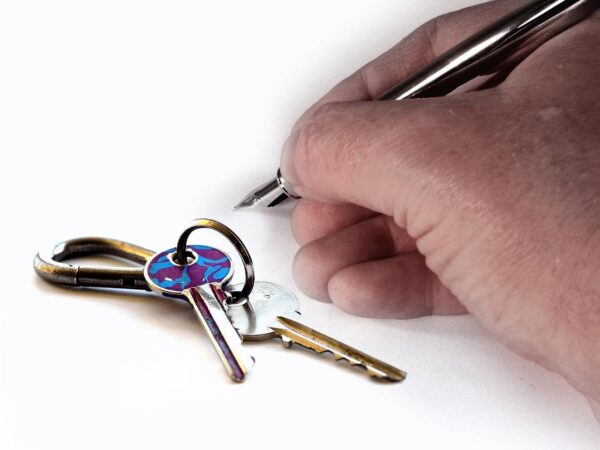 Renting a house on the Greek islands
If you are planning to settle on a Greek island, we recommend that you first rent a temporary home for a year. This is very important because you will get a better image of the island and experience it in all seasons. Some people only visit the Greek islands in the summer, when they are sunny and busy. In summer, everything is open, and the weather is always perfect. But Greek islands can be cold in the winter months, and some are nearly empty or close to their facilities. Top ⇑
Long-term versus short-term rentals
Keep in mind that a lot of long-term rentals on the Greek islands are being turned into Airbnb lately. Because landlords can make more money by just renting in summer to short-term lets. This has affected the rental market on the islands in terms of availability and price. In Athens, rental prices have also gone up since Airbnb entered the market. Top ⇑
Research prices
Before you start looking for a rental, you should set your budget and investigate your local area. You can research prices by reviewing property websites. It is advisable to engage the services of an estate agent, especially if you are not fluent in Greek. However, agency fees can be expensive, thus calculate them in your budget. Top ⇑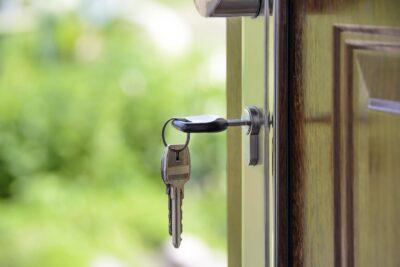 Real estate agents
To find apartment rentals in Greece, you can browse local sites or contact a real estate agent. If you decide on using a real estate agent, the agent will also negotiate the terms of the contract for you and manage the paperwork of the contract. Agents also might be putting time and effort into finding the right place for you to meet your needs. Note that you will need to pay extra fees and deposits when you rent through an agent. These are usually the equivalent of a month's rent. Top ⇑
Websites for a rental home in Athens and Greece
If you decide to rent directly from a landlord, make sure that you research and negotiate the rent. Below are the most important websites for short-term and long-term rental homes in Athens and the rest of Greece.
The four main real estate portals, all of which offer rental properties in an English language interface:
Spitogatos
XE
Spiti 24
Tospitimou
Grekodom
For furnished apartments:
Contacting the listing owner or agent
Whenever you find an apartment of your liking, you should call the owner/agent immediately. Do not send an email and wait for an answer. In Greece, it is wise to call right away. If they do not respond, send a text message and an email as a backup, and put a reminder on your phone to call them again in an hour. In Greece, calling is always the preferred form of communication and due to the limited supply of rental properties, good opportunities are instantly snapped up. Top ⇑
View the apartment or house
Once you have found a house or apartment, you can arrange a viewing. In the case of an apartment, check the general condition of the building including the entrance, the elevator, and the staircase. You can also ask questions about the neighbors and the building manager.
It is important that you get informed about the heating system and the air conditioning. Don't forget to check out the neighborhood and consider services in the area such as supermarkets, pharmacies, parks, or public transport. You may want to see the area during the evening too, to get an idea of how safe it feels at night. Top ⇑
Rental contract
Before you sign your rental agreement, we recommend you engage the assistance of a translator if you are not fluent in Greek.
There are 2 types of contracts. There is the private agreement (ιδιωτικό συμφωνητικό μίσθωσης) that has all the details about your deposit, the house rules, duration, etc. These agreements can be useful in case of disagreements between two sides, and for evidence purposes in case you need to solve an issue through a court.
There is also the rent contract that is declared on e-taxis. This contract is the only official document recognized by Greek state institutions. This is the document that you need for your income tax, your residence permit, your bills, and your declaration of address. You always need to sign the contract for e-taxis. In addition, you can have a private agreement as well. Top ⇑
Details in the lease contract
In Greece, the minimum period for a long-term rental is three years. You may be able to negotiate a shorter term, but keep in mind that monthly rent will be less if you commit to a longer period. If you stay beyond the end of the initial lease period, it is assumed that the lease will continue indefinitely until the mutual agreement terminates it.
If bills are included in your monthly rent, this should be specified in your contract. The rental contract also outlines that the landlord is responsible for maintenance and repairs (apart from incidental damages). It will state that you will pay a deposit, usually the equivalent of two to three months' rent, which is returnable at the end of your tenancy. It is wise to take an inventory when you move into your new home, which can then be reviewed when you move out. Any index-linked annual rent increases must be included in your contract as well. Top ⇑


Conclusion
Finding a rental home in Greece can be challenging. That is why you should organize your move to Athens well in advance and learn about the renting process in Greece. The above-mentioned tips will help you. Here is a summary:
Consider your main search criteria and research your preferred area and its price ranges.
Decide how you will search for properties. Do you want to search independently on the internet, or will you hire an agent?
Secure temporary accommodation while searching for an apartment to rent
Check out the house and the area extensively.
Get informed on the important terms of lease contracts and make sure that you understand the lease contract.
With these tips on findin/?p=6299g a rental home in Greece, you hope that you will find the house of your dreams. And once you are ready to move, don't forget to fill out our ENQUIRY FORM for a FREE moving quote!  Top ⇑
Information about moving to Greece
If you are planning to move to Greece, you may also be interested in