For those moving during this unprecedented time, we understand you have questions. Below you will find how to safely move in the Czech Republic with KAE International Movers during the corona pandemic.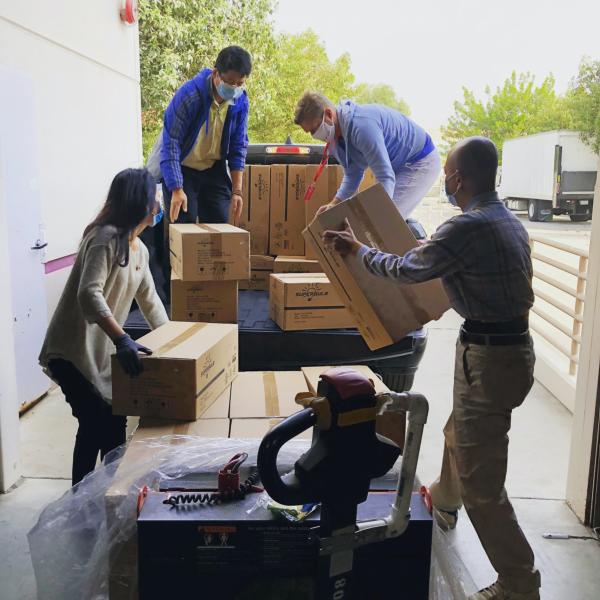 Coronavirus (COVID-19): Moving House in the Czech Republic
In December 2020, the Czech Republic government announced a return to the 4th tier of the pandemic corona response system. Consequently, the state of emergency will be again in effect until 22 January 2021.* Due to the spread of the coronavirus epidemic, the Czech government has restricted the free movement of people to the essential minimum again, just as it did last year. However, it also confirmed that the housing market will remain open and moves are permitted within the current lockdown in Czech. People can move home in all protection levels and move to and from areas with different levels as long as public health and government safety guidelines are followed.
KAE International Movers in Prague and Czech Republic
KAE International Movers is the reliable international expert removal company operating in Prague in the Czech Republic. Being a local secure specialist in packing, storing and transporting household goods and office effects to both domestic and international destinations, KAE is the premium company for safe moving services for both organizations and private individuals during the corona pandemic. Not only can KAE International Movers provide you with international services plus transportation, logistics and storage solutions in Czech, the company also guarantees a maximum COVID-19 pandemic safety measures. 
KAE International movers COVID-19 Secure  
Safety first
We can imagine that all kinds of things go through your mind when you are planning your move, especially during the COVID-19 pandemic. You may wonder if it is still possible to safely move during the corona crisis. 
As a Covid-19 secure business, we want you to know that KAE International Movers follows, complies and adapts to all the guidelines of the WHO, the Czech Republic government as well as the worldwide industry's professional safety guidelines. Therefore, Covid-19 has no influence on the performance of removals, storage and customer care. 
At the heart of every move are people: customers, agents, van operators and personnel. While the health and safety of all of those involved are always our highest priority, it is especially important during this time. We're all in this together, and KAE International Movers is committed to moving you safely.  
Here we will tell you how we can work together to ensure that you can safely move during this time.
Safely Moving with KAE International in Prague and Czech Republic
In addition to the COVID-19 measures of the Czech government, we take our responsibility by adjusting our working method where possible and by keeping a close eye on our employees. We do this to minimize the chance of infection with the coronavirus for our customers (you and your family) and our employees. 
Gloves, hand sanitizer, masks and social distancing is mandatory for our moving staff. Other measures can include: 
The starting point during the COVID-19 pandemic is that we try to do some things remotely (online). 
Where possible, quotation agreements can take place via video calling 
For a digital inventory we can use a video recording or a direct video call with our team. For example via What's app, Skype or FaceTime.
We can deliver moving boxes to and pick up at the front door
We do not to shake hands when we do physically visit you
Any member of our team who does not feel well must stay at home. We carry out a move by a specific number of movers provided with PPE. 
Naturally, we do everything we can to continue to provide our highest level of service, even with these safety measures. We pride ourselves for our Customer Care, Reliability, Security, and the secure protecting of your personal effects. It is always our goal to offer the highest standards of work to our customers while also operating in a cost-effective manner to deliver "value for money".
If you're planning a move or are in the process of moving during this unprecedented time, we understand you have questions. Do you need more information? Do not hesitate to contact our team in Prague, Czech Republic. We are here to help you move to your new home safely and securely!
To read more about our Customer Care, Reliability and Security measures, as well as how we protect your personal effects and information, scroll over to our list of … things to move safely with Kae International Movers (click here for more info)

*For up to date information on the latest guidelines and measures on Covid-19 caused by the coronavirus on the website of the Czech Republic Ministry of Health, click here.