Many people dream of moving to Greece. Who can resist the sunny weather, golden beaches, emerald waters, and picturesque villages on Mykonos or Santorini? In this post, we'll take you to a lesser-known island of the Greek Archipelago. If you are looking into relocating to the Mediterranean, you may want to have a look at Thassos, Greece. 
Thassos, Greece
Thassos island has become very popular over the past couple of years. Not only for a vacation but for permanent living too. Many people (most from Northern Europe) buy a second home in Thassos. They plan to spend their vacations in Thassos or prepare to live during some periods of their life on the island. Others even decide to stay in Thassos all year long. With incredible nature, endless beaches, beautiful turquoise waters, and perfect weather, Thassos is a true paradise for a second home. 
An island near Thessaloniki
The island is especially attractive for people who want to live on a Greek island permanently, but do want the facilities of the mainland nearby. Because Thassos is only one hour away from all the essential services on the mainland and Thessaloniki. In fact, in Thassos one can live in an unspoiled and laid-back place all year round, without giving up the luxuries of the mainland.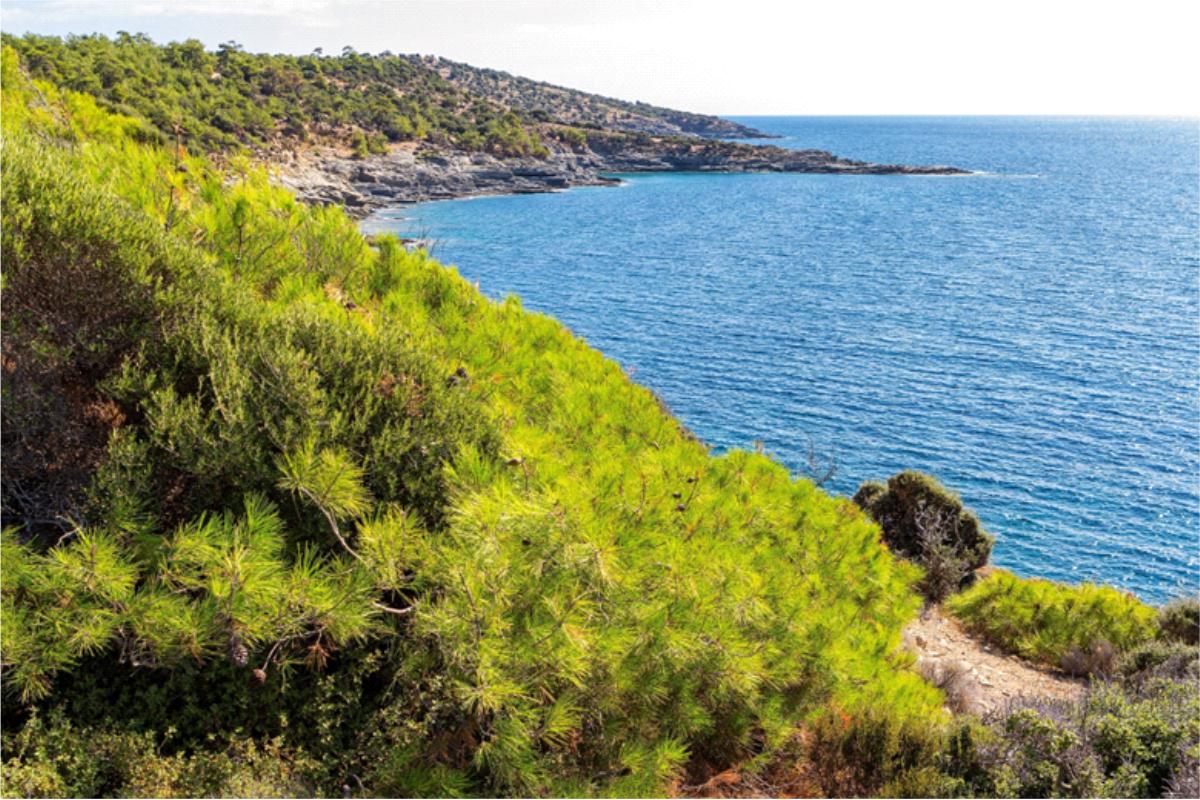 The island of Thassos in Northern Greece
Thassos is ideal for families and for older people who are looking for a relaxed retirement. Kids can play safely on the sandy beaches of the island and the warm shallow sea is easily accessible for young and old. Add to this that there are no mega-resorts or noisy nightclubs on Thassos. Instead, you will find mountain villages and charming seaside resorts.
Moving to Thassos island 
The beautiful villages of Thassos are surrounded by an amazing green landscape, each with its own architecture and characteristics. Theologos, Potamia, and Panagia are villages with characteristic stone architecture and elegant mansions. Here you'll find houses with wooden balconies or walled yards with beautiful flower gardens. Further, in Limenas and Limenaria, you'll see more neoclassical 3-storey houses. The coastal settlements of Thassos on the other hand, resemble a labyrinth of small streets with whitewashed facades with blue doors on different-sized houses. 
If you are planning a removal, this beautiful island architecture may present its challenges. Some properties on Thassos are difficult to access. They have steep ascents, narrow roads, or tiny lanes. Some islands' roads are in poor condition and too narrow for big trucks. To safely transport your household and previous family items to Thassos, it is important that you hire a local specialist who knows the island well and has expertise in removals to the Greek islands.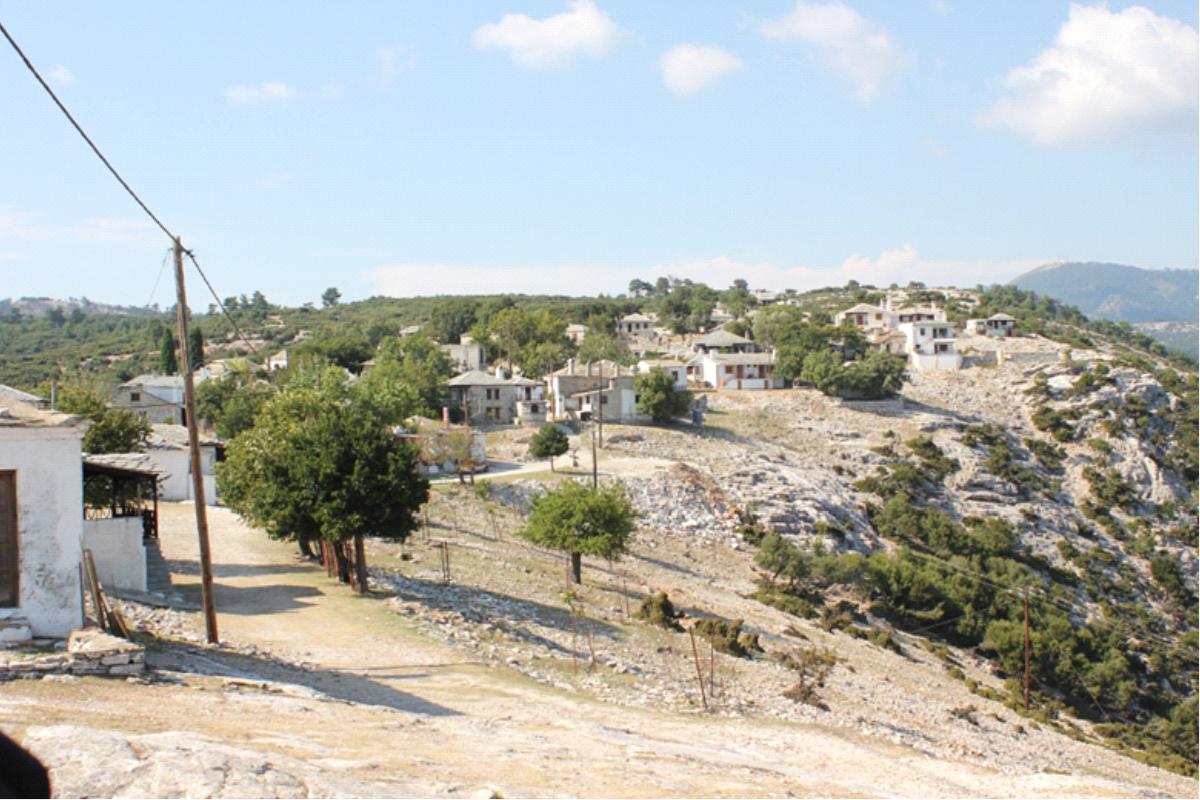 Click here for a guide preparing your move to Thassos, Greece
Moving with KAE International Movers 
Kae International Movers has many years of experience in dealing with the Greek island's challenges, including Thassos. We are specialized in removals to mainland Greece and the Greek islands. Our local teams are familiar with all the difficulties and challenges involved in moving to Greece. From tiny villages to homes on the edges of cliffs, from remote villas to historic towns or city houses, they've seen and done it all. 
Some properties on Thassos require specialist skills due to the density of the housing and the difficulty involved in safely transporting fragile possessions. That is why we use special equipment and vehicles. Due to the condition of the roads, trucks (including container trucks) often cannot easily reach the properties on Thassos. Here, we use shuttle vehicles to guarantee safe delivery at the door and all the way into the new home. We are familiar with the logistics and road networks on the island and our team knows the ferry network connections, local customs, and authorities very well. 
Safely and stress-free moving 
Are you ready to transport your personal goods and follow your dream to Thassos, Greece? Speak to our team of specialists! Whether you are permanently moving to Thassos or simply going to your vacation home for a prolonged holiday, KAE International Movers will assist you at every point of the journey. Be assured that your shipping experience with our company will be the most stress-free part of your emigration to sunny Thassos! 
Contact us today or ask for a free ONLINE QUOTE